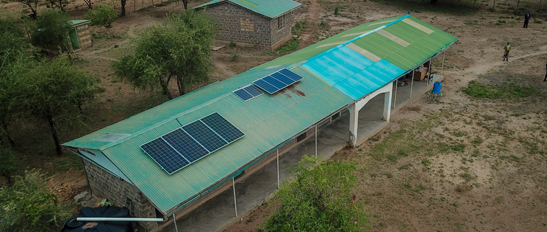 Building Melanin Solar Crowd-grids with MSBX
Africa, with its abundant sunlight, still has over 600 million people without electricity access, especially in rural areas of countries like Kenya. In 2018, community engagement in an area called Cinderella identified a need for locally-controlled energy solutions. Stakeholders, including schools, local governments, clinics, and business owners, expressed a keen interest in tapping into surplus energy from communal sources.
Yet, not every off-grid user in Kenya can afford or has access to solar panels. This shortage can affect vital services like maternal and infant healthcare, which rely heavily on stable electricity for emergencies. Collaborating with BitHub Africa, a blockchain accelerator, a distributed energy system was introduced in Singiraine. This system, called "Melanin Solar", allows community members to trade surplus electricity amongst themselves using blockchain technology. BitHub Africa, over the last seven years, has focused on educating and building a community around blockchain and Bitcoin across the continent. Their newly developed solution, "Melanin Solar", combined with the Whive protocol, enables communities to not only share but also store energy as digital tokens. This system, which can also convert excess energy into tokens, is particularly beneficial in areas where solar energy users might have surplus power during certain times, allowing them to sell this surplus and also providing a low-cost energy solution for others.
The overarching aim of this technology is to cater to Africa's vast unmet energy needs. The blockchain-based solar model anticipates providing over 2,000 people in Singiraine with affordable power. BitHub Africa through the Melanin.Academy program is also gearing up to train engineers to set up 'lightning hubs' across Africa to facilitate intra-Africa energy trade, positing blockchain as the potential next significant disruptor in Africa's energy sector.